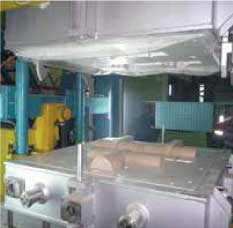 In 1975, Wagner Sinto was established, a joint sales venture between Heinrich Wagner of Germany and Sintokogio of Japan for vacuum moulding plants.
This was the first time these independent companies teamed up to serve the foundry market.
Their current partnership is HWS is which was formed in 1983. It made the company the largest manufacturer of foundry machinery in the world.
Based at Bad Laasphe in Germany, HWS is a leading manufacturer of moulding machines and related products for production lines manufacturing high-quality moulds for foundries.
CONTACT US
Head Office
Phone: +44 (0)20 8959 3232
Fax: +44 (0)20 8959 5613
FINANCE
We have recently added an option to pay by credit card. This facility is now available for any client purchases. Please contact the office to discuss any payment options you may require.