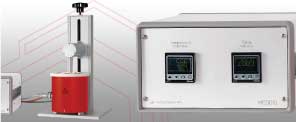 For over 30 years Gel Instrumente has been a leader in the development and manufacture of gel and pot timing devices for the plastics industry.
They now operate worldwide and attach great importance to customer satisfaction, safety, calibration capability and ease of use.
As agents for Gel Instrumente, Pearson Panke offers expert advice on their products and prompt service.
In addition to their standard units we also offer specific solutions for individual needs.
CONTACT US
Head Office
Phone: +44 (0)20 8959 3232
Fax: +44 (0)20 8959 5613
FINANCE
We have recently added an option to pay by credit card. This facility is now available for any client purchases. Please contact the office to discuss any payment options you may require.