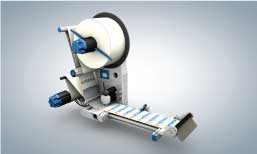 Peyer specialise in producing foils for packaging. They produce a wide range of different types of foils for different applications. They play a key role in many consumer products by helping to make them eye-catching and distinctive. For so many products this is a key determinant of how well they sell.
Peyer provides specialist materials for cosmetics packaging, tubes and caps, glass, technical products, and the graphics industry. Innovation, The technology meets all industry standards on product consistency
Peyer understands the industry sectors it serves extremely well. As their agents, Pearson Panke brings Peyer's experience and product enhancement capabilities to meet our customers' needs.
CONTACT US
Head Office
Phone: +44 (0)20 8959 3232
Fax: +44 (0)20 8959 5613
FINANCE
We have recently added an option to pay by credit card. This facility is now available for any client purchases. Please contact the office to discuss any payment options you may require.